Half Term Challenge!
Posted on: 15/02/2021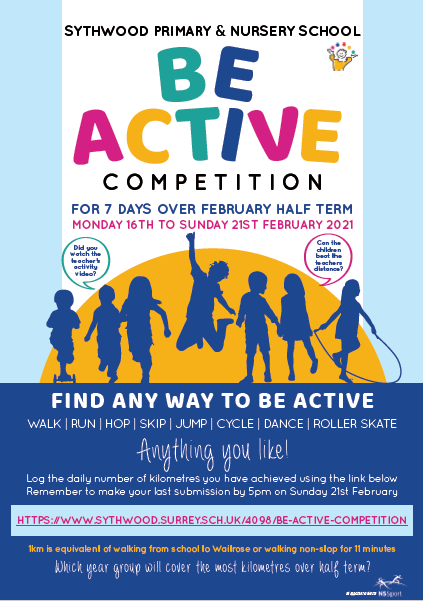 Sythwood Staff have been getting active. Collectively, we managed to walk, run and cycle 184km in a weekend. Can your year group beat that? The whole family can contribute to the kilometres travelled. Record your Kilometres here:
https://www.sythwood.surrey.sch.uk/4098/be-active-competition
We will announce the totals and winning year group next week (wk beginning 22nd). Good luck!