Our Nursery
Our Nursery
Sythwood Nursery welcomes children from 2 years old until they are ready to start school. Our nursery classes are located within the Infant building and are self-contained with a secure outdoor play area. Our dedicated team consists of 2 qualified Early Years Teachers along with experienced support staff.
We give priority to creating an exciting learning environment for our nursery children. We want them to learn through purposeful, practical activities so we take great care to provide a wealth of opportunities, both indoors and out, for children to explore and investigate the world about them. Through art, music, stories and imaginative play we provide activities that help to develop the children's ability to listen and observe as well as to use their imagination.
Please click here to download and complete our application form.
What we offer:
Early years education for children from 2 to 4 years old.
Qualified early years teachers.
30 hour per week childcare (30 hour funding entitlement for eligible 3 and 4 year olds).
FEET funding for eligible 2 year olds.
Open Monday to Friday during term time.
A range of sessions on offer.
Sythwood Nursery is open during term time only, from Monday to Friday.
The sessions we offer are: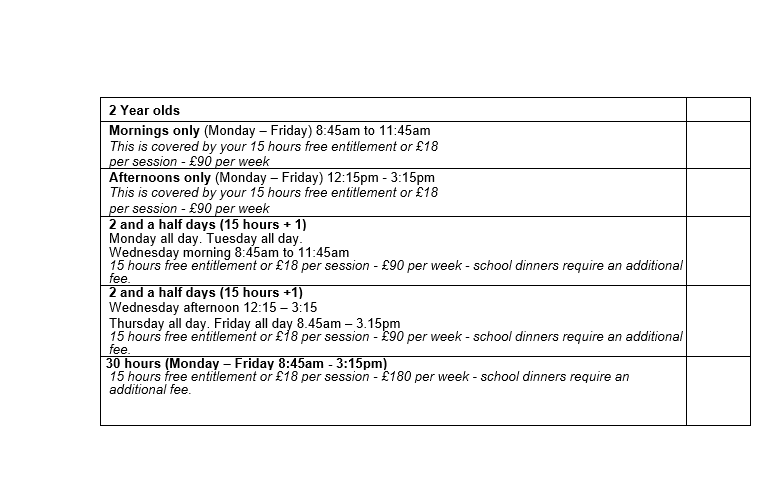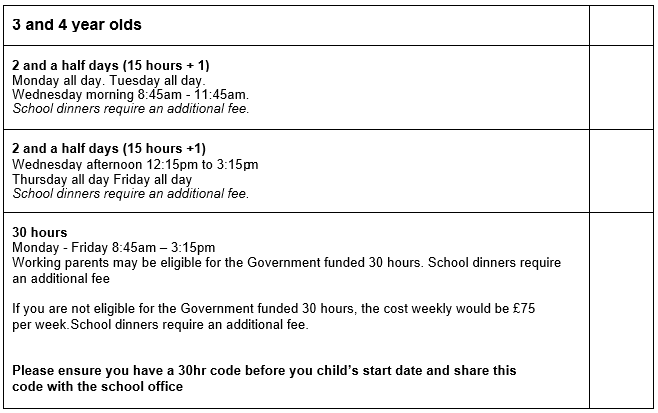 Our admissions are based on age, application date and siblings already in our school.
If you would like more information, or to arrange a visit to our nursery, please contact 01483 770063 or email nursery@sythwood.surrey.sch.uk