The Pupil Parliament is structured much like the government as it is made up of different sub-committees linked to our school motto Be Ready, Be Safe, Be Respectful, Be Your Best.
Pupil Parliament promotes pupil leadership opportunities, enabling children to develop valuable communication, organisation and debating skills through key roles of responsibility and new experiences. Pupil Parliament benefits the whole school, pupils and teachers because it provides opportunities for pupils to communicate their opinions as well as influence the decisions that are made on their behalf. Pupils relish the opportunity to become a greater part of school life and enjoy making their voices heard.
Who are we and what do we do?
There is a pupil parliament representative from each KS2 class. Each member is voted for by their peers after a short presentation explaining why they should be elected.
The pupil parliament chair regular meetings to discuss topics, issues and initiatives that affect them and their learning environment as well as school priorities and competitions. The committee members work together on projects with different members of staff to get the best out of every project.
In Summer term 2021 pupil parliament ran a hugely succesful poetry competition. Children across the school enterred and made it through various heats where they receited and performed poetry to the whole school, parents and prestigious judges including FOSS representative Helen Stone, chair of governors Gemma Ahmed, Deputy Head of Greenfield David Brown and the Mayor of Woking Cllr Saaj Hussain.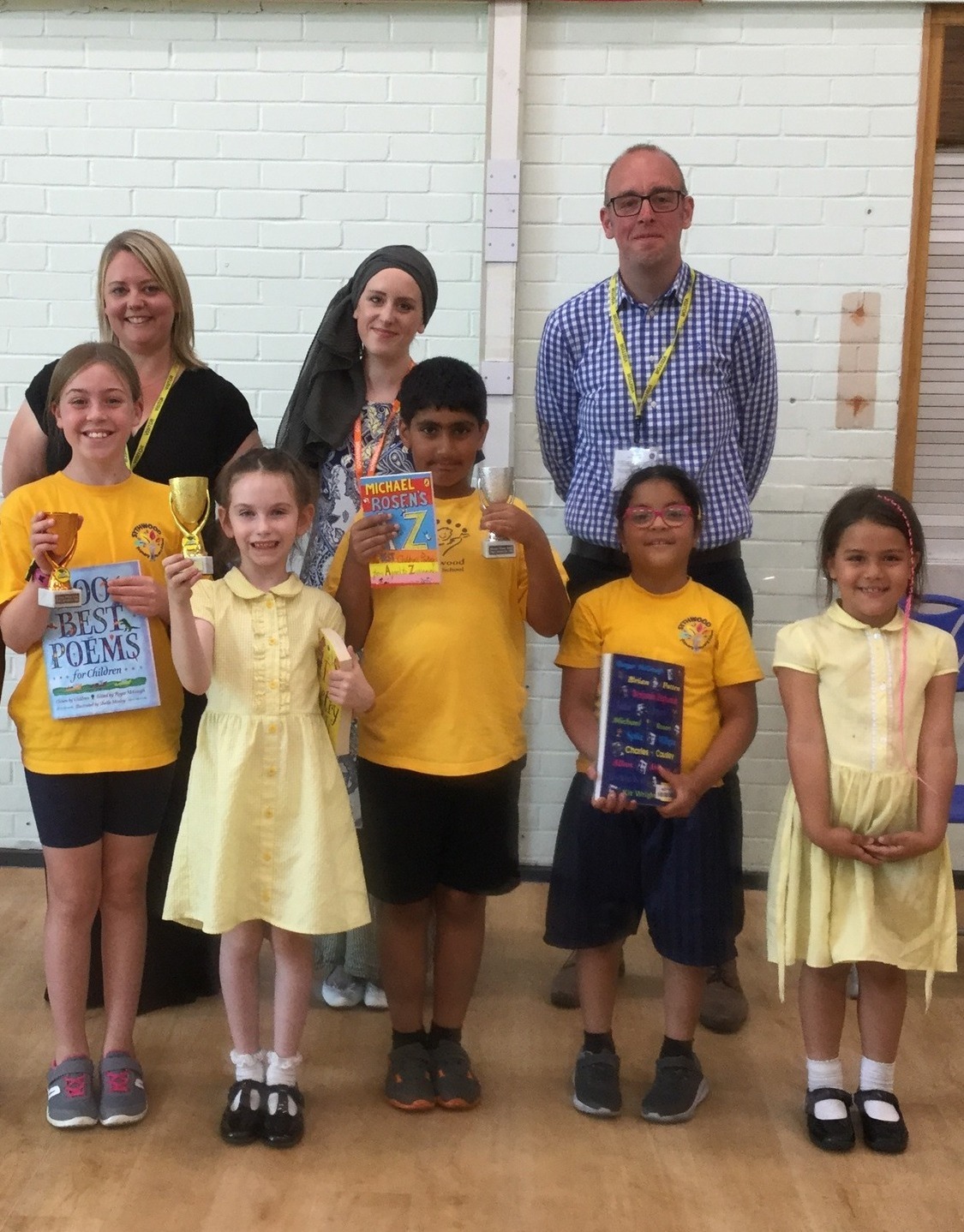 We have elected our new pupil parliament for 2022-23 and elected our chairperson, Hashim in Year 6 and deputy chairperson Aila in Year 3. We look forward to representing our peers, helping in celebration assembly and running ore competitions this year.