At Sythwood, we are now teaching phonics using Read, Write, Inc. which allows children to practise their speed sounds, oral blending, spelling and handwriting all within the phonics lesson. Parents can support their children at home by watching some of the phonics videos and practising the sounds. It is important that children say the pure sounds (not puh, tuh, buh) to allow them to learn to read speedily and fluently.
When using RWI to read the children will:
Learn sounds and the corresponding letter/letter groups using simple picture prompts
learn to read words using Fred Talk
read lively stories featuring words they have learned to sound out
show that they comprehend the stories by answering questions
When using RWI to write the children will:
learn to write the letters/letter groups which represent sounds
learn to write words by saying the sounds in Fred Talk
write simple sentences
Please watch the videos below. They will provide extra information about RWI and how to support your child at home.
You can also click here to read some FAQ's about RWI.
Read Write Inc
Listening To Your Child Read
Fred Talk
Storytimes
RWI was founded by Ruth Miskin. Click the image below to visit the Ruth Miskin website.

Extra Information
At school we use a puppet called Fred who is an expert on sounding out words! we call it, 'Fred Talk'. E.g. m-o-p, c-a-t, m-a-n, sh-o-p, b-l-a-ck.

Click here and watch a short video to hear how to pronounce the sounds corrrectly.
In RWI, the children learn each sound with a corresponding rhyme. The sounds are taught in order of Set 1, Set 2 and Set 3.
These are the sounds that are taught in set 1: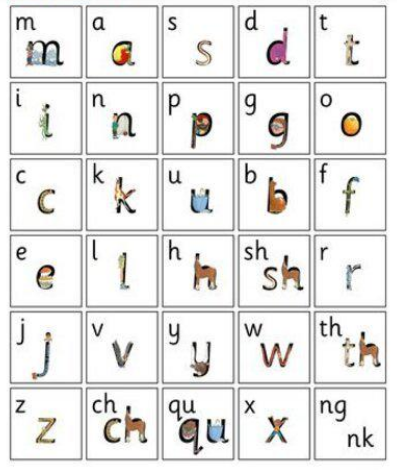 These are the sounds that are taught in set 2: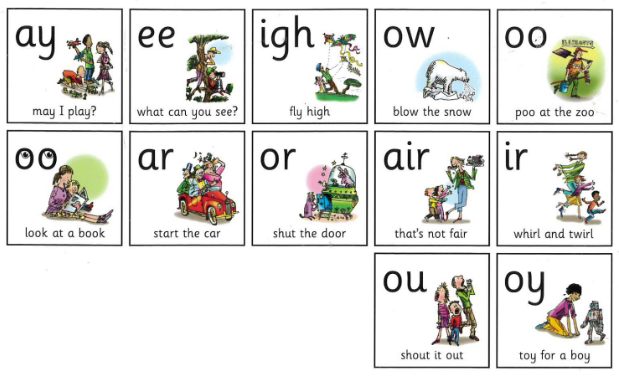 These are the sounds that are taught in set 3: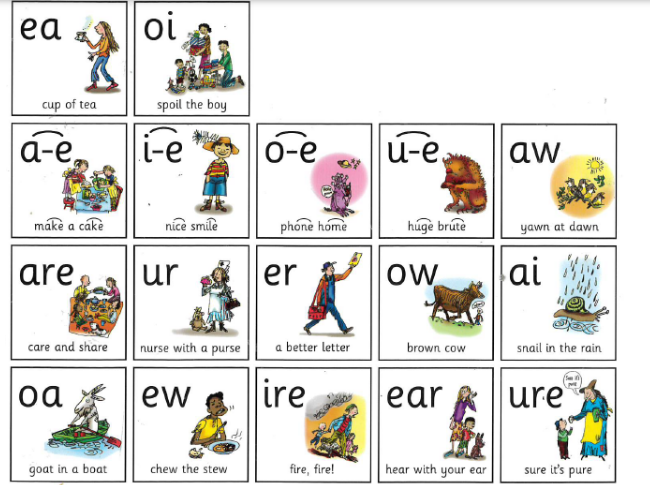 Click the imagebelow to see a full list of each RWI rhyme that goes with each sound.

Nonsense words (Alien words)
As well as learning to read and blend real words children will have plenty of opportunity to apply their sound recognition skills by reading words that are not real, purely using phonics.