We aim to develop children's abilities in the skills of speaking, listening, reading and writing so that they are able to learn and enjoy all other subjects.
Reading and Phonics
Intent
Learning to read is one of the most important things that your child will learn at our school. Everything else depends on it, so we devote as much energy as we can into making sure that each child learns to read as quickly as possible. Reading is vital for academic success and we promote reading across the curriculum. We want each child to love reading and to want to read for themselves.
Our aim is for all children to be competent, fluent readers who are able to access a wide range of reading materials, share ideas about what they have read and discuss vocabulary that the author has used.
At Sythwood Primary School, we use Letters and Sounds to plan our phonics teaching. In Reception, Year 1 and some of Year 2, children participate in daily phonics sessions in small groups. They enjoy speaking, listening and spelling activities that allow them to further develop their phonic knowledge. Teachers regularly assess their understanding to ensure that they make progress and are suitably challenged. Children who need extra support are identified and may access extra phonics lessons. Children work through the phonics programme so that they can apply their knowledge to both reading and writing.
Implementation
• Children take part in daily whole class reading sessions, where children are exposed to different text types and varied vocabulary. During these sessions, children demonstrate their understanding and their opinions.
• All children from Reception to Year 6 choose a reading book to take home and these are changed regularly.
• Each classroom has a selection of books which are linked to their IPC topic. Children can access these books as part of their IPC learning.
• Our classrooms also have reading areas which hold a selection of books that are suitable for that age range.
• Every day, children are read to by their class teacher or learning support assistant. This could be a short picture book or a class novel. Many teachers ask children to choose the book that they are reading.
• To further promote reading, we have a library in both the KS1 and KS2 buildings. Children have the opportunity to visit these during the school day with an adult.
• In Reception and Key Stage One, children are benchmarked each term to assess their reading fluency and comprehension. They will move through the book levels as they demonstrate these skills. We use PM Benchmarking to assess children and they then read a variety of texts matched to their level.
• In Key Stage Two, children access the Accelerated Reader programme. They undertake a short assessment to establish their reading level and then can choose books from within those coloured bands. To assess their understanding, they take regular quizzes on the books that they have read.
• Children who need extra support with reading will participate in reading intervention programmes. These include SNIP, Project X Code and Reading Recovery.
Teachers have PPA time each week to plan and resource their reading and phonics curriculum to ensure that all children have a curriculum that meets their needs. The following will be planned by teachers:
Whole class reading lessons that teach reading skills and a variety of text types.
Questions that cover vocabulary, inference, prediction, explanation, retrieval and summarising/sequencing (VIPERS).
New vocabulary with images and descriptions to support understanding of new words.
Teachers regularly check children's progress in reading through Accelerated Reader quizzes, benchmarking, one-to-one reading and PIRA reading assessments. These assessments are used to inform planning and identify any gaps or support needed.
Teachers also make judgements each term for each child against the National Curriculum expectations for the year group.
Regular phonics assessments ensure that children are learning the sounds that they are missing and are grouped appropriately.
Impact
The teaching of systematic phonics in Reception and Key Stage One ensures that children can read fluently by the end of Year 2. The focus in Key Stage Two is then on fluency, comprehension and reading more widely.
Reading attainment is measured using the statutory end of Key Stage tests in Year 2 and Year 6. These results are measured against children's reading nationally. Phonics attainment is measured by the Phonics Screening Test at the end of Year 1.
During their time at school, children will have the opportunity to be transported to magical worlds through their reading and we devote time in our school day to promote reading for pleasure. We encourage children to read not just fiction but also non-fiction, magazines and children's newspapers in order to expand their understanding, vocabulary and knowledge. We believe that the more children read, the more they know and the more they continue to grow.
Writing
Intent
Communication is vital for learning throughout the curriculum, so at Sythwood Primary School we want to ensure that all children are confident and enthusiastic writers. Each day, children will access a range of activities to develop and apply their speaking, listening and writing skills. This includes drama activities and writing for a variety of audiences and purposes.
We want each child to leave our school able to write fluently and to have established an author's voice;
Has an excellent bank of vocabulary and a solid understanding of stylistic devices.
Can organise and structure their writing appropriate to the genre they are writing in.
Understand the impact they want to have on the reader and how to achieve this.
Developed transcription skills to ensure that writing is well presented, punctuated accurately and neat.
Edits and improves work so that each piece of writing is the best of their ability.
Implementation
In Reception and Key Stage One, children focus on mastering the basics of writing (letter formation, simple sentences and basic punctuation) to allow them to develop their writing voice in Key Stage Two.
By exploring a wide range of genres, studying different authors and being exposed to guided writes, children develop both their skills and knowledge of writing. Children also have the opportunity to write for a variety of purposes and real-life contexts to ensure they have enthusiasm for writing.
Teachers use their PPA time to plan their curriculum:
Weekly planning that focuses on vocabulary and specific writing skills.
Long term English plans that provide an overview of genres and skills to be taught over the year.
Find texts that engage and excite children to produce high quality writing.
Most units planned using Talk for Writing so that children are able to learn a text before applying their skills and knowledge. Using the Talk for Writing approach, children learn a model text and then gradually innovate and then invent the text to create their own piece of writing based on the original one. This allows children to have a scaffold to support their writing and removes the 'blank page' syndrome. Using this approach, the children are able to learn transcription skills and apply stylistic devices to it.
Teachers use No Nonsense Spelling to plan spelling progression.
Support is given for children who struggle with the writing process including cloze procedures and visual scaffolds, such as Colourful Semantics.
Impact
Children will make progress in their writing due to engaging texts, exposure to a variety of genres and clear modelling of writing skills. The impact of our writing curriculum is measured through:
Children understanding and applying spelling, grammar and punctuation in their writing.
Children will have specific writing targets to work on. These could be letter formation, stylistic devices, spelling or a combination of all of these.
Children making progress between cold and warm writing tasks.
Children developing their author's voice and applying this to different purposes.
Children editing, redrafting and improving their own writing.
Children feeling more confident when writing.
Teachers will assess children's writing against the Teacher Assessment Frameworks in Year Two and Year Six to decide whether they have met the expected standard. In other year groups, teachers will assess writing against writing exemplars.
During their time at school, children will have the opportunity to study and understand a wide variety of genres and writing styles. They will use their reading skills to improve their writing and to develop their own unique author's voice.
Handwriting
These handwriting videos will support you in ensuring your child forms their letters correctly.
What we are reading...
Beech Class are reading Mr Stink by David Walliams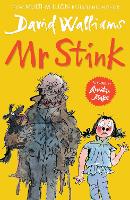 Chestnut Class are reading Dick Whittington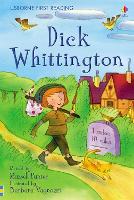 Larch Class are reading The Witches by Roald Dahl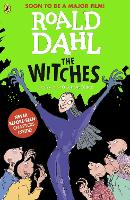 Cedar Class are reading Kensuke's Kingdom by Michael Morpurgo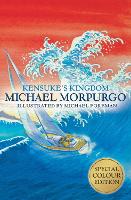 Hawthorn Class are reading The World's Worst Teachers by David Walliams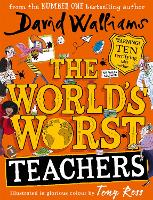 Sycamore Class are reading Wonder by R J Palacio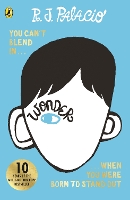 Mrs Elliott is reading The Wizards of Once by Cressida Cowell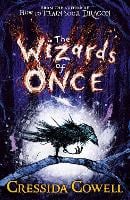 Mrs Dexter is reading Bubble Boy by Stewart Foster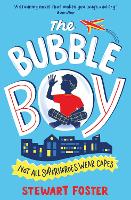 Mrs Dawson is reading Harry Potter and the Half Blood Prince by JK Rowling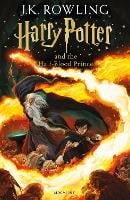 Miss Clark is reading The Star Outside My Window by Onjali Q Rauf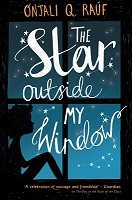 Mrs Veats is reading Frostheart by Jamie Littler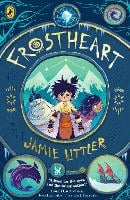 Gallery