Key Worker and Vulnerable Children Survey (January 2020)
The deadline has now passed to complete the form. Please call the main office if you require a space for your children.
To see our Covid catch up premium statement, click on the picture below.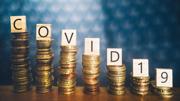 To see our most recent risk assessment, click on the picture below.

To read the BET Covid equality impact assessment, click on the picture below.

Friday 26th February 2021
Dear Parents/Carers,
I hope that you and your families have stayed safe and well. We are really excited about welcoming all children back to school on Monday 8th March at 8:45am. I am sure that some of you and your children will feel very excited about returning to school and others may feel more unsure and anxious about this. In order to help the children return to school with exciting things to look forward to, we have the following plans:
week beginning 8th March is national Science Week – the children will be engaging with a range of science activities organised by Mrs Veats
Friday 12th March we will be celebrating World Book Day – please come dressed as your favourite book character
Friday 19th March is Comic Relief Day – come to school in mufti and wear something red, please bring a £1 donation
Our plans for the running of the school will be very similar to the autumn term but I wanted to write and remind you of the processes and procedures we are putting into place to keep everyone safe.
Wrap around care (Breakfast and After School Club) and Extra Curricular Activities
Breakfast club will continue to run from7:45am but for Key Worker and Vulnerable families only. Unfortunately, we are not able to offer after school club or extracurricular clubs from March.
Subject to government guidance, we aim to open breakfast club, after school club and a range of extra-curricular clubs to all children from the summer term. Further information on this will be given in due course.
School Uniform and equipment
All children will be expected to come back in full school uniform with school shoes and can resume using their normal bags and PE kits. We do ask, however, that belongings brought in from home are kept to a minimum. Please also remember to send your child in with a water bottle, as there will be no cups available from school; and a spare change of shoes, as children may be playing on the field in all weather conditions so that bubbles can be separate at break and lunchtimes. Please ensure that all belongings are clearly named so that they can be safely returned if misplaced. On the days that children have PE, children should continue coming into school, wearing their PE kit.
Safety Procedures
We have put a number of measures in place to keep the children and adults as safe as possible. Pupils will be kept in year group bubbles throughout the school day and, as such, we have had to make some changes to the normal procedures in school. Pupils within their year group bubbles are not expected to socially distance from each other however, they are still required to socially distance from all staff where possible. There will be additional cleaning in place to ensure that high standards of hygiene are evident.
In order to keep all pupils and staff safe, here is a reminder of some of the procedures that have been in place for some time now:
There will be no assemblies in halls, however members of SLT will run some assembles virtually using Microsoft Teams
There will be no assemblies/events where parents are required to attend
Year 6 parents are not to come on site but should drop off and leave their children at the entrance to the premises
No parents should enter the school office - any meetings required are by appointment only and should be arranged by a phone call or email to the school
Parents are expected to adhere to year group bubbles when travelling to school and to support the school in adhering to social distancing both on and off site
Parents and any siblings on site over the age of 11 are expected to wear a face covering, unless you are exempt
All staff, unless they are exempt, wear face coverings in any communal spaces of the school
Staff are also able to carry out twice weekly Lateral Flow Tests on themselves
Below is an outline of some of the arrangements that will be put into place in school for when your child restarts in order to keep the bubbles apart:
Beginning and end of school day
In order to help maintain social distancing, there will continue to be a one-way system around the school. Certain gates will be designated for entrances and others for exits. These will be clearly signposted. All children in Reception to Year 6 will start school at 8:45am and finish at 3:15pm. It is important that you drop off and collect on time, and do not loiter in or around the school grounds. Please see the attached map which illustrates the gates that have been identified as entrances and those that are exits. There will be a member of staff on each gate to greet and direct you.
Hand washing
Pupils will be expected to wash their hands on entering the school building and will be encouraged to wash / sanitise their hands at regular points during the school day. Any parents with appointments will also be expected to use hand sanitiser on entry into the school office. The hand sanitiser that we will use will contain alcohol. If you would not like your child to use this, please make your child's class teacher aware of this so that we can ensure additional hand washing is in place as an alternative.
School meals/lunch times
We will be offering hot meals at lunch for those children who order school dinners. Children will remain in their bubble groups over lunch time. Nursery, Reception, Year 1 and Year 2 will all eat lunch separately in the halls. For children in Year 3 to Year 6, those with packed lunches will eat in a classroom in their year group and those having school dinners will eat in the hall. Up to two year groups in Year 3 to 6 will eat in the hall at one time but they will remain socially distanced.
Curriculum
Please be reassured that when children return to school, we will analyse where their starting points are and plan a suitable curriculum taking these into account. We will also have a focus on their wellbeing.
Children's tables will not be grouped as previously but instead all tables will face the front of the classroom in KS2.
Suspected or confirmed coronavirus cases in your child's bubble
If anyone becomes unwell with a new, continuous cough, a high temperature or loss of taste or smell they will be sent home and advised to follow Government guidance.
If a child is awaiting collection, they will be moved to a room where they can be isolated behind a closed door
All staff and students who are attending an education or childcare setting will have access to a test if they display symptoms of coronavirus and are encouraged to get tested in this scenario.
When a child, young person or staff member develops symptoms compatible with coronavirus, they should be sent home and advised to self-isolate for 10 days. Their fellow household members should self-isolate for 10 days. Isolation does not need to take place once a negative test result has been received. Your child can return to school, once a negative test result has been received and they are free of any symptoms for 48 hours.
Where a child, young person, or staff member tests positive, the rest of their bubble or all close contacts will be sent home and advised to self-isolate for 10 days. The other household members of that class or group do not need to self-isolate unless the child, young person or staff member that they live with from that group subsequently develops symptoms.
Travelling to and from school
If your child is walking or cycling to and from school independently, they must follow the above guidance and not mix with children from outside their year group.
If you and your child normally travel to school via public transport, we ask that you consider all other options to avoid public transport if at all possible e.g. walk, cycle.
If this is not possible, please adhere to the following:
Tell us how we can help your child
We know that the last year has been extremely difficult for many families. We want to support your child as best as possible when they return. In order to do that, we would be grateful if your circumstances have changed or you think we need to be aware of anything, could you please complete the form via the website at https://www.sythwood.surrey.sch.uk/4121/returning-to-school-questionnaire Please be reassured that this information will only be shared with people who need to be made aware of it, for example your child's class teacher and the safeguarding team.
Finally, I would like to take this opportunity to thank all parents for their support over these strange times and we look forward to seeing you on the 8th March!
Kind regards,
Nicola Matheson
Head of School