Our School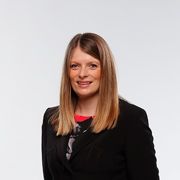 I write to you in a time of uncertainty and concern and times such as these demand the need for community and support for one another in whatever capacity that may be. I am sure we can all agree that we have never experienced the magnitude of what is happening in any of our lifetimes and we see challenging times ahead. The Sythwood community is strong and always has been which is why the staff at Sythwood are so very proud to work there. The staff have been working tirelessly to not only support their families but to also support the pupils, providing home learning to pupils and emailing families to stay in contact. We really look forward to receving videos, work and pictures that the children have completed at home.
Family at this time is the most important thing and I urge you to look after yourselves and those around you- community is stronger together. The education of the students will be caught up and anything missed will be covered in the months ahead so please do not worry. Life has taken a pause for the time being but we must continue to support the key workers and the people around us.
'Be Ready, Be Safe, Be Respectful, Be Your Best!'
Welcome and thank you for visiting Sythwood Primary and Nursery School's website. I hope that you find the information both useful and informative. If you have any questions or would like to find out more about us please contact us to arrange this.
At Sythwood Primary and Nursery School we are dedicated to our school motto of 'Be Ready, Be Safe, Be Respectful, Be Your Best' so that every child and adult in our school can aspire and thrive to become their personal best in a safe, supportive and caring environment. We aim for each child to achieve more than they ever thought was possible. As shown from our KS2 results continuing to be above national average, we have high expectations of all children and provide them with the challenge, opportunities and support for them to flourish. We strive to provide children with relevant, purposeful learning opportunities and provide them with new, exciting experiences.
We have a strong, dedicated team, who are passionate about working with children so that they can achieve their very best. We have a driven senior leadership team, who you will meet daily at the school gates, and who lead the school in an ambitious direction. We have team leaders across the school who ensure consistency and high expectations across their team. Every teacher, Learning Support Assistant and member of the admin and premises team, act as role models in order for children to achieve the highest standards.
Alongside our dedicated staff, are our community of parents and carers who come from a wide range of cultures and backgrounds. We strive to work closely with parents as we know it is when school and home work together, their children achieve their very best. We hold many events and sessions throughout the year where parents are invited into school. Keep a look out on the calendar and newsletter for these events.
We are fortunate at Sythwood to be based on a large area of land with truly excellent facilities. Each phase is in a separate building with a communal assembly and dining hall. We have a diverse Copse, where children learn forest skills; an outdoor gym; games area and much more.
Thank you for visiting our website. Explore to find out more and do please visit us by arranging a tour.
Best wishes
Nicola Matheson
Head of School