Goodbye Year 6
Sports Day Results July 2020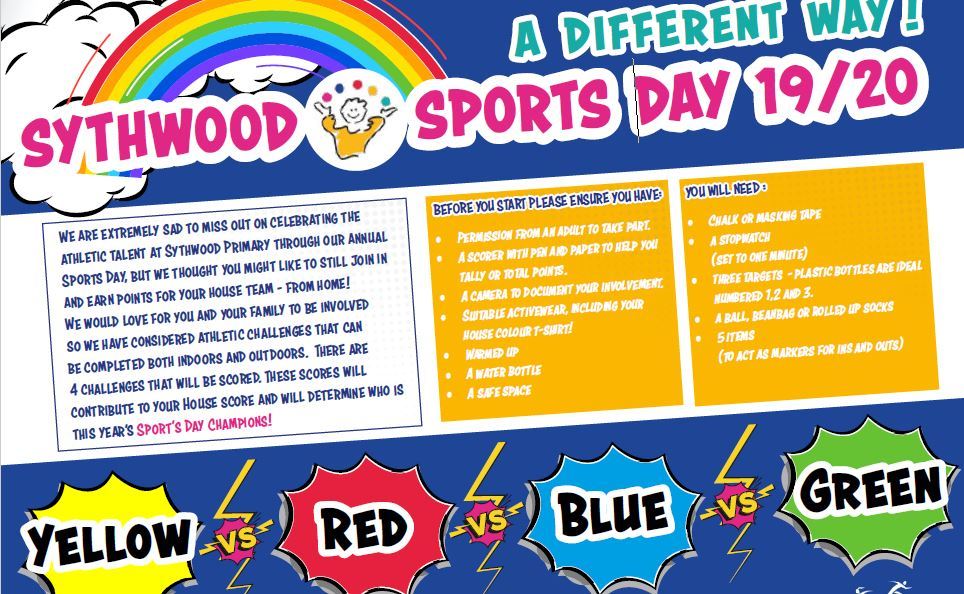 Congratulations to RED team
We had over 150 children at school and 100 children at home take part in our sports day events. Sam totalled the scores and listed them below. Thank you to everyone who took part.
| | | | |
| --- | --- | --- | --- |
| Red | Blue | Yellow | Green |
| 2036 | 1958 | 1840 | 1779 |
TT Rockstars, Numbots and Accelerated Reader
Every week we will be using this page to upload examples of work that have been emailed to class teachers. We will be celebrating examples of work that show children being their best. We will also be celebrating children who have been playing TT Rockstars (years 3-6) regularly as well as those children who have read lots of Accelerated Reader books/articles (years 3-6).
Mr Cool introduces TT Rockstars
Mr Cool returns to celebrate a rocking times table battle
Mr Cool shares some results from the Easter holiday battles
Mr Cool wants to know 'What's Going On' with our teachers
Mr Cool challenges Mr Cole!
Pupils 3 : 0 Mr Cole
Well done to Sara-Louise, Janelle and Srividhya for thrashing Mr Cole.
Are you brave enough to challenge him in ROCKSLAM?
Message from MR COOL (08/06/20)
TTR SYTHWOOD CUP 19/20
Who will be the champions?
ROUND 1 was an inter-class tournament to see which class was the best in each year group
SEMI-FINALS will be Beech (Y3) vs Pine (Y4) and Cypress (Y5) vs Sequoia (Y6) (Monday 29th June to Friday 10th July)

FINAL
Pine are the Champions!!!

Mr Cool will personally deliver the trophy to the winning class in September!
Mr Colebot from Numbot has a special half term message (Year R-2)
Unfortunately, our NUMBOTS subscription will expire at the end of this month. Thank you to all of those children who have tried to make Rusty shine again! Please explore your year group home learning pages for alternative online maths resources.
Week 1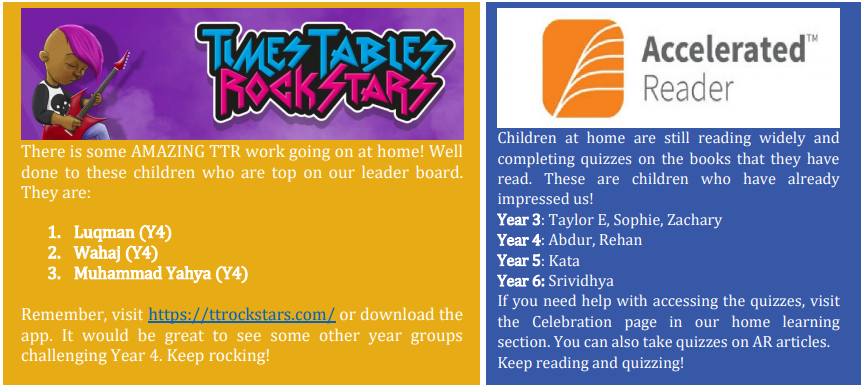 Week 2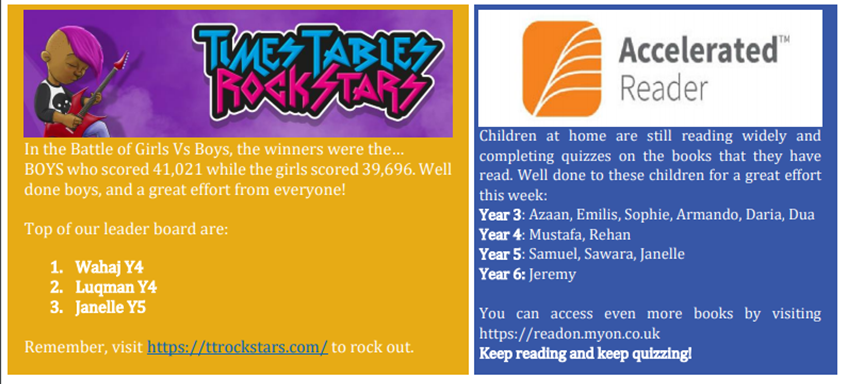 Week 3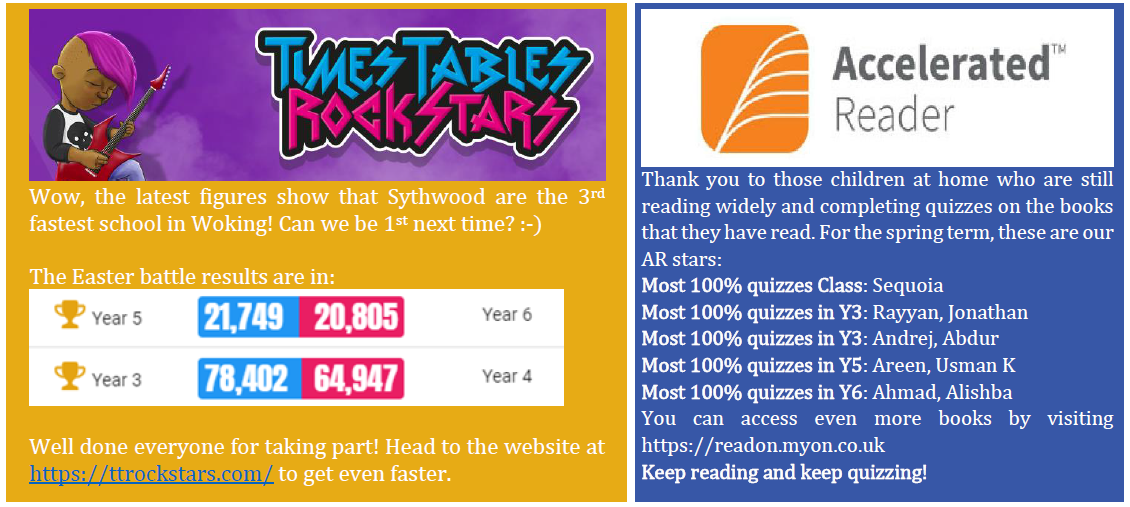 Week 4
Week 5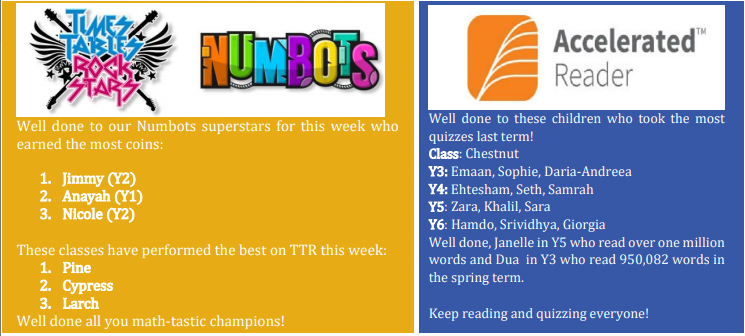 Week 6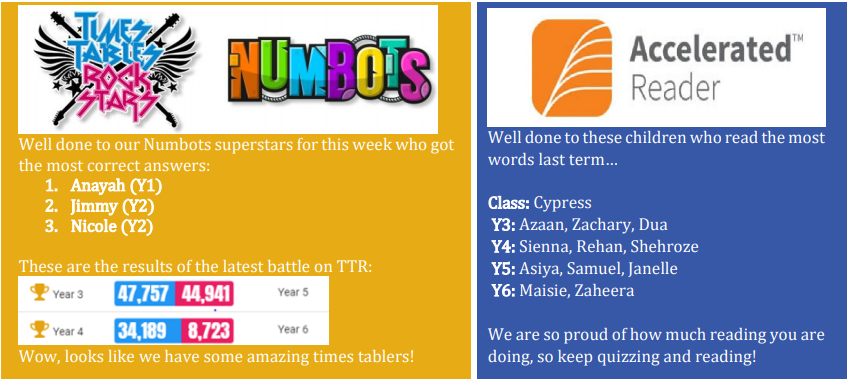 Week 7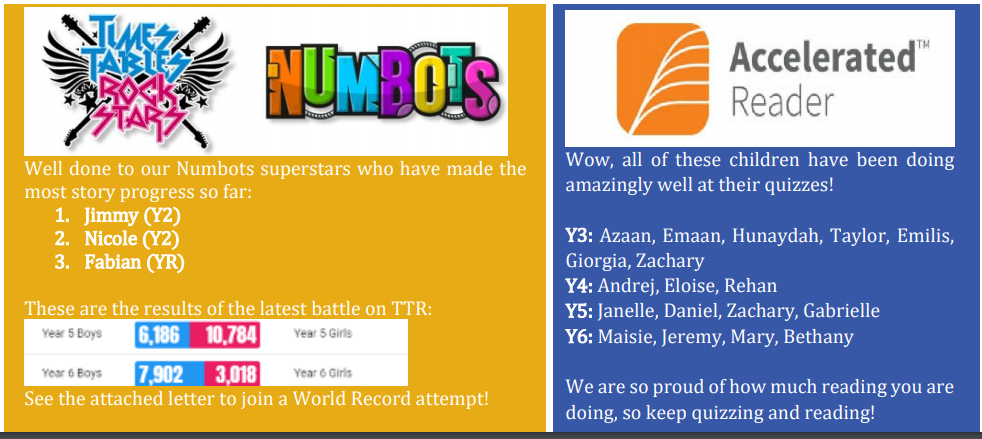 Week 8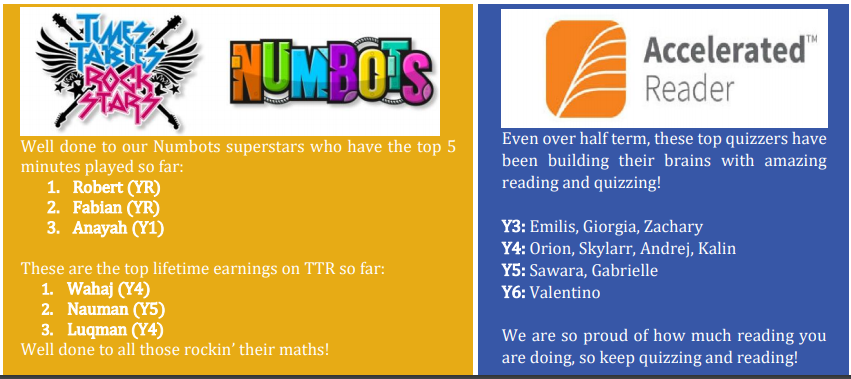 Week 9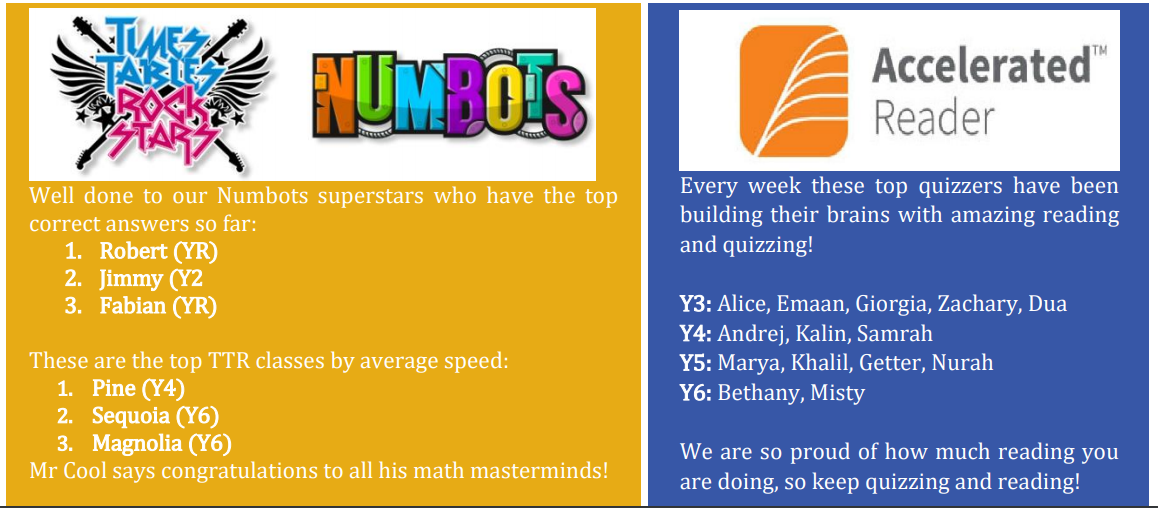 The Big Sythwood Quiz
What a BIG response to The Big Sythwood Quiz!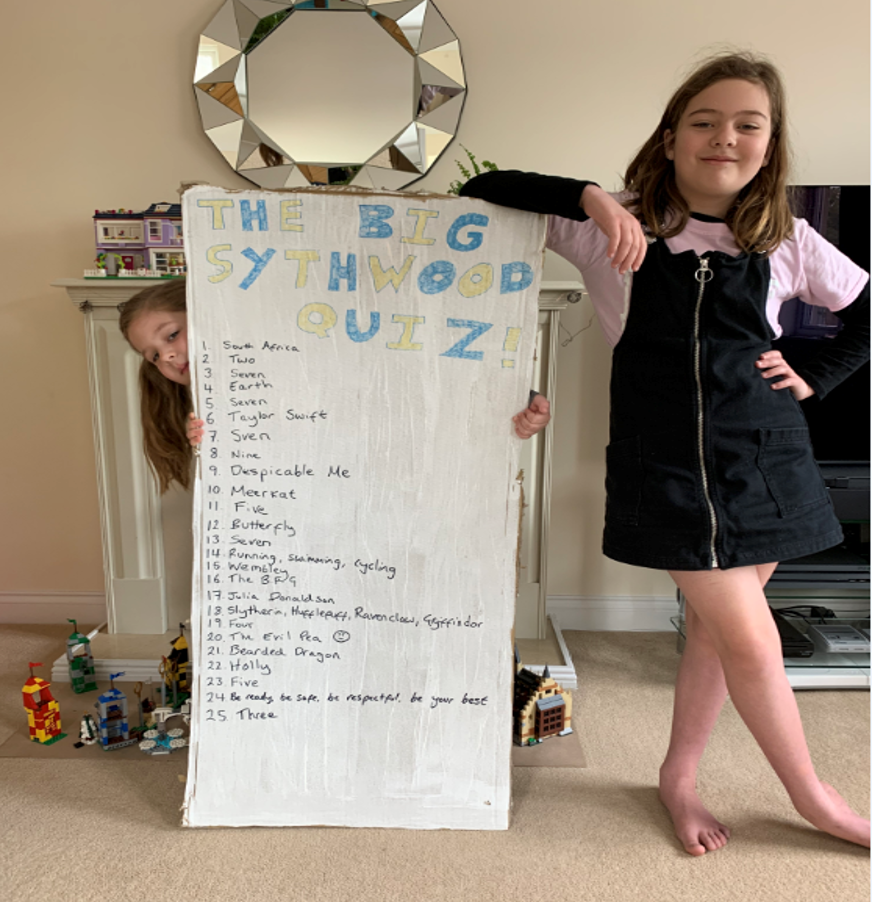 We hope you enjoyed having a go at these tricky questions on your own or with your family. Well done to these children for sending us your answers.
| | |
| --- | --- |
| Nursery | Fatima |
| Reception | Joseph |
| Year 1 | Lavandi, Katie, Salma, Daniel, Connor |
| Year 2 | Iris |
| Year 3 | Lam, Khadijah, Jonathon, Taylor, Reem, Dua, Sophie |
| Year 4 | Orion, Nayraa, Muhammad yahya, Kimmi, Rehan, Ryan |
| Year 5 | Zachary, Sophie, Razvan, Mariam, Janelle, Sebastian, Lauren |
| Year 6 | Haris, Amy, Bulscu, Alba, Erika, Iman, Ruby |
Please find the answers below. Did you get 25 out of 25 correct?