Welcome
Expectations of home learning
Thank you so much to all of you for sending your home learning pictures in - we have loved seeing what you are up to at home so please keep sending them.
Currently teachers are receiving up to 50 emails a day and although this is fantastic, we want to make sure that teachers have time to respond to every child. Below are guidelines so that you know what to expect from class teachers.
1. Class teachers will respond within 48 hours of receiving emails, so may respond to several work submissions at once
2. Teachers will generally make 1 comment about something they really like about what the child has done and make 1 suggestion of something to improve or an extra challenge.
3. Teachers are only contactable between 08:30-15:30 Monday- Friday.
4. Work uploads and teacher emails will only take place during term time (not during school holidays).
5. Three weekly challenges will be uploaded to each class page by the Thursday of each week.
6. The previous week's challenges will be deleted on Mondays when new challenges are set.
7. Children who have shown exceptional learning behaviours will have their work celebrated in our weekly newsletter that is emailed to parents on Fridays and uploaded to the celebration home learning page on our website.
Half Term Challenge
Challenge 1
Flat Miss Sullivan
Hello Year 3, The Flat Adventures continue this week and Flat Miss Sullivan is in desperate need of a new outfit! Flat Miss Sullivan has been so busy working from home looking at all of your wonderful learning, she's forgotten how to dress fashionably! Your task is to design a new outfit for Flat Miss Sullivan to wear. Make sure to label your drawing with wonderful descriptive language and to colour it in!
Don't forget, you can cut out the original Flat Miss Sullivan and have her nearby to help you with your home learning. Make sure to email over a photo if you do this!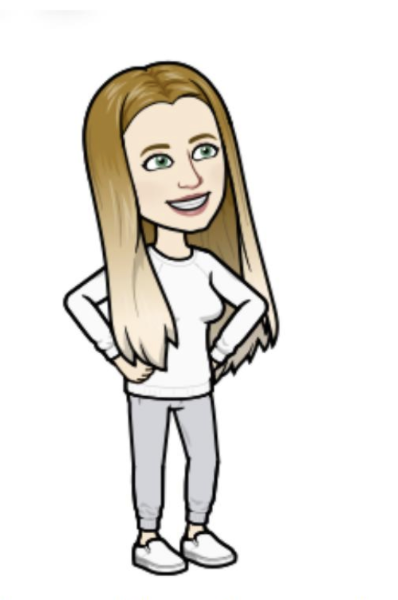 Challenge 2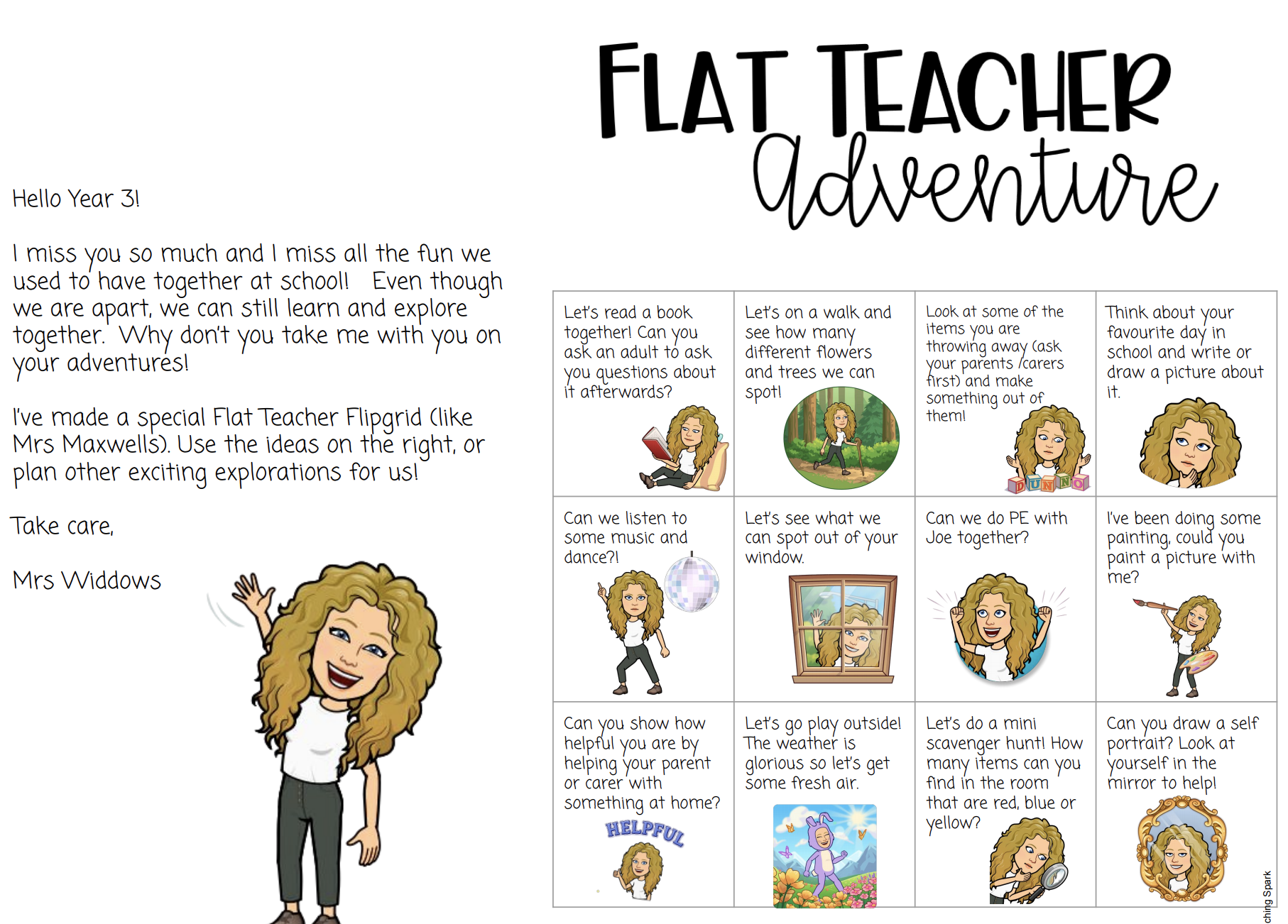 Spellings and Phonics
Click on the images below for videos to help you with your phonics and spellings.


French
Have a go at a french lesson by clicking the image below!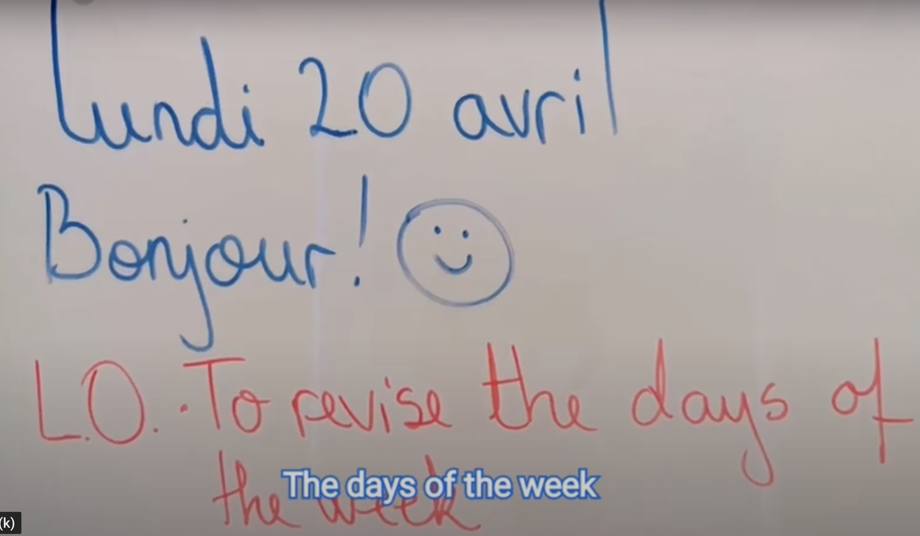 Click on the image below for FREE home learning booklets for all year groups.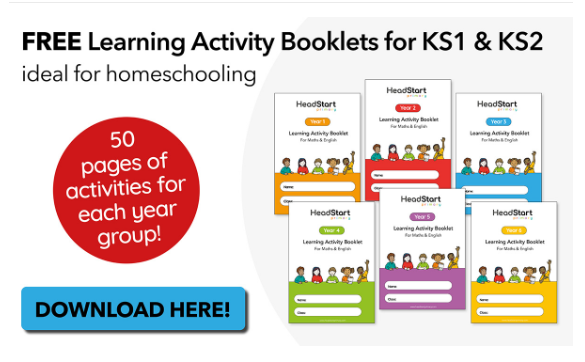 Fake news - a lesson for children
(it's like a computer game so children should enjoy it ;-)
Fake news has always been a problem, but it's getting so much worse during this pandemic. Google has a nice little lesson for younger children to test their knowledge of fake news and what actions they would take under certain situations. It's free and only takes about 10 minutes. Click HERE.
Daily Activities
These are activities that you can do online (click the pictures):
Have fun with maths
Click the image below for CGP maths sheets and resources.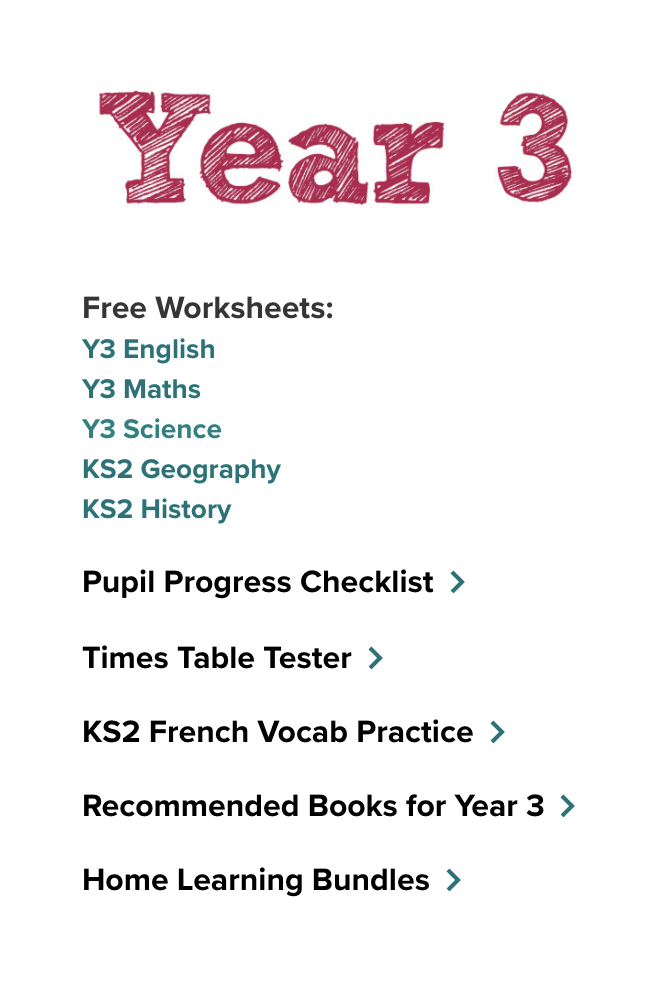 Read, read, read
Click the image below and it will take you to the Harry Potter at Home hub where you'll find famous actors reading chapters of Harry Potter.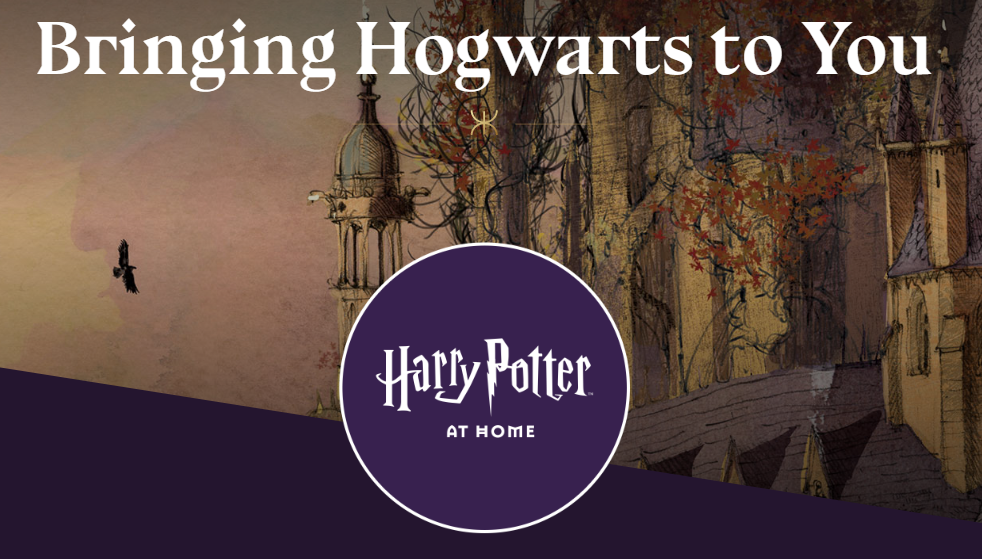 Have a go at reading a book from the free library by clicking the image below.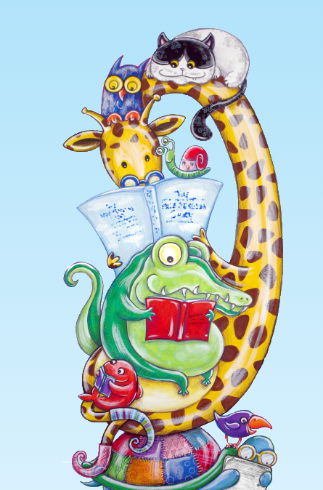 Guided reading key questions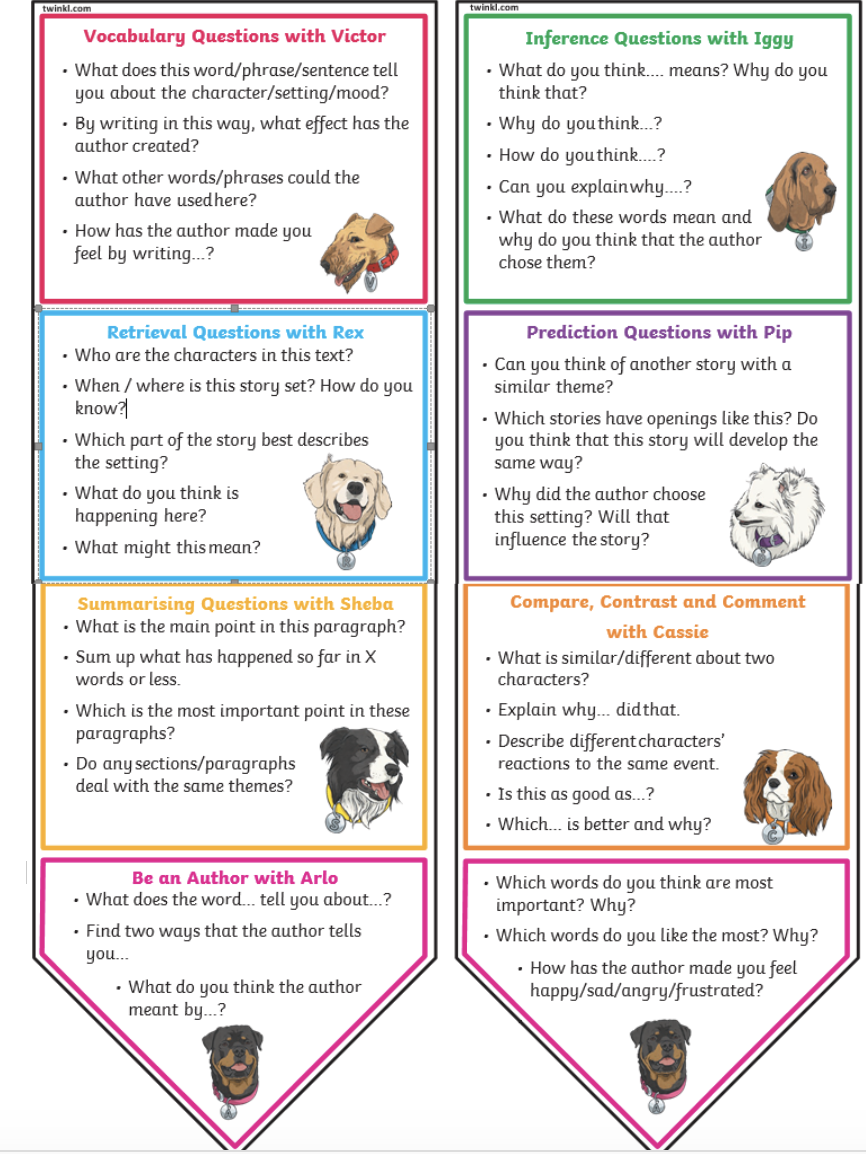 Amazon have some free e-books available for you to read (click on the image).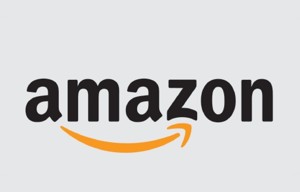 Accelerated Reader
We have a reading programme where children ( years 3-6) can read a book and the take a quiz about it. All children have their login details in their reading diary. Follow the link below to take quizzes about books or articles they have read.

Some books you have at home will be on the accelerated reader list. Check here to find out. www.arbookfind.com
If your child has any problems with logging in or you would like further support, email Mrs Park c.park@sythwood.surrey.sch.uk
Try some creative writing